Announcing the 2017 BMC Ecology Image Competition
Send us your most beautiful images of the natural world
The BMC Ecology Image Competition is your opportunity to celebrate your research and show off your photographic talent. We will consider all images including photos, visualizations, or a mixture of both - as long as they are striking, meaningful, and creative.
Anyone affiliated with a research institution is eligible to enter. Entries should depict a specific ecological interaction, and we ask that you submit to one of these five categories
Behavioral and physiological ecology
Conservation ecology and biodiversity research
Community, population, and macroecology
Landscape ecology and ecosystems
Theoretical ecology and models
Judging and Prizes
Our expert panel of BMC Ecology Section Editors will pick the best image for each of the five categories listed above. An overall winner will be chosen by our guest judge, Chris Darimont of the University of Victoria, Canada.
Prizes are awarded to all winners; the overall winner will receive £250/€300/$400 as well as a feature on the BMC Ecology home page and BioMed Central's social media accounts. Past competitions have even received attention from international media including the BBC, Scientific American, and The Guardian.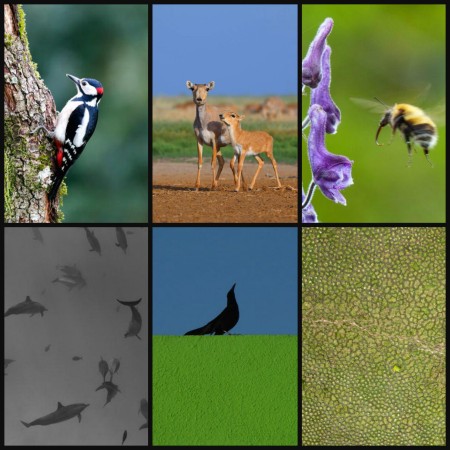 2016 winners, clockwise from top left: César Garcia, Andrey Giljov, Elin Videvall, Delphine Renard, Marco Zenatello, Julia Spät
How to apply
Using the subject line "BMC Ecology Image Competition 2017", send your images to bmcecol@biomedcentral.com and include the following information in your email:
Name:
Section:
Image
Description (Max. 300 words):
File type:
Data attribution (if applicable):
Affiliation:
Contact details of Research Institute:
I agree to release this image under a Creative Commons License: Y/N
Twitter handle (optional):

Please attach your image entry to your email. All images must conform to the following criteria:
A minimum 300dpi (1831 x 1831 pixels for a raster image).
In one of the allowable formats – EPS, PDF (for line drawings), PNG, TIFF, JPEG, BMP, DOC, PPT [Please note that it is the responsibility of the author(s) to obtain permission from the copyright holder to reproduce figures or tables that have previously been published elsewhere.]

In line with our policies on open access, entry to the competition implies release of the images under a creative commons license, to allow file sharing with proper attribution.
Closing date for entries will be May 31st, 2017. We will announce the winning images in August 2017.
Submit your images for 2017 now!
We will be posting updates as the competition goes along so be sure to check in with our Twitter @BMC_Series and on our blog. In the meantime, you can read about the winners from last year here.
We look forward to receiving your entries, good luck!